Model of German medium tank for 3D printers with area 20x20 cm
Combined timing belt and gear transmission – low noise and higher performance
Ready for brushed and brushless motors
High level of detail with respect to 3D printing possibilities
Scale: 1:10
Width: 296 mm
Height: 251 mm
Length: 592 mm
Weight: 4600 g
The assembly instructions can be downloaded here.
Price of STL files: 30 EUR

---
The Panzerkampfwagen III (or PzKpfw III or SdKfz 141) was a German medium tank produced between 1939 and 1943. A total of about 5,650 machines were produced. The Pz III tank was to represent the main battle tank of the German forces in the coming war. Its original versions were armed with a 37mm gun, and it was assumed that they could eventually be re-equipped with 50mm guns. The tank proved its worth in the early campaigns, although its relatively weak armament proved problematic when it encountered more durable French or British tanks. In 1940, therefore, the first machines with short 50mm guns began to appear. Machines with 50mm guns (Panzer III J) were used by German troops in the Battle of Gazala, for example.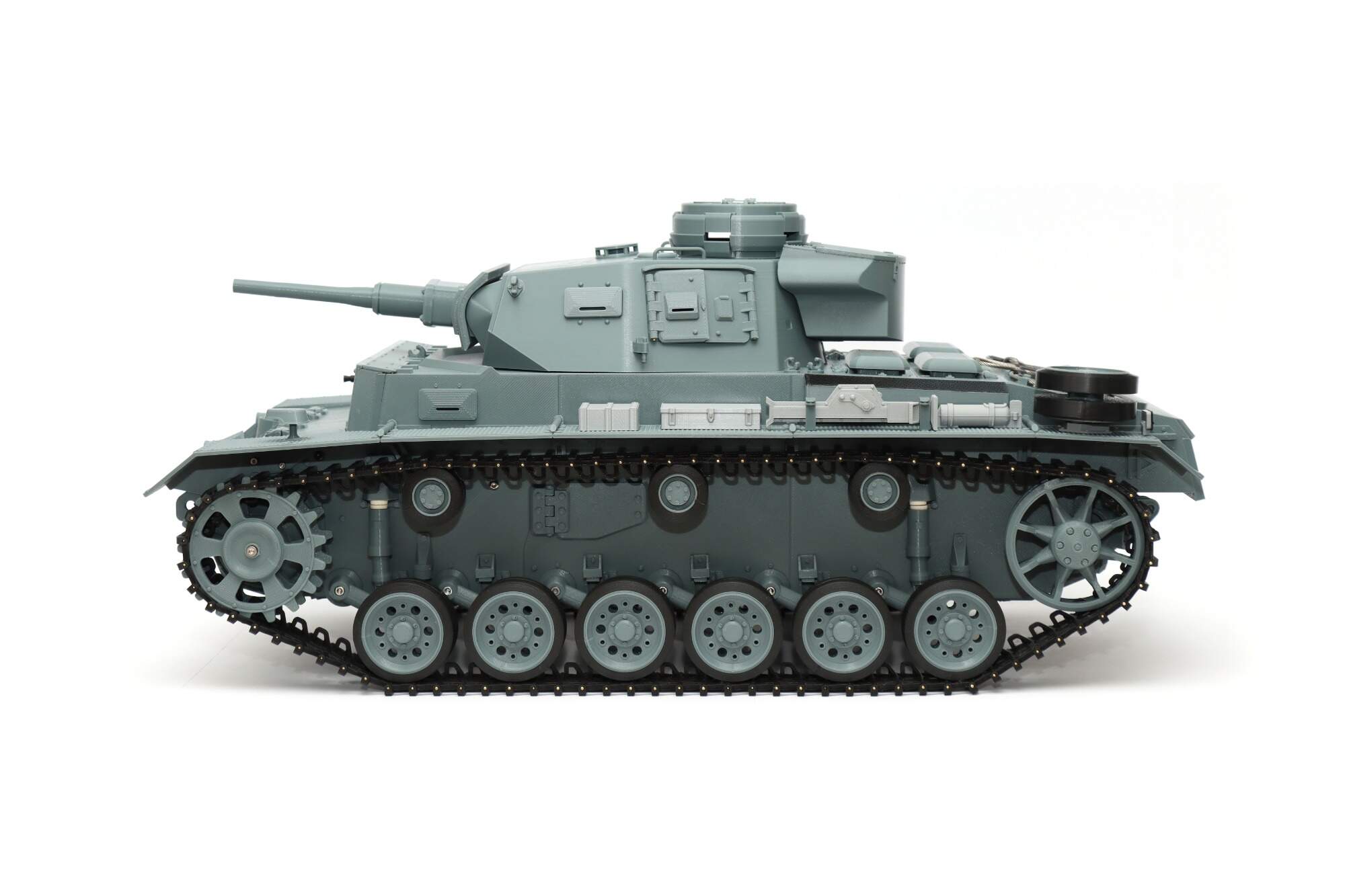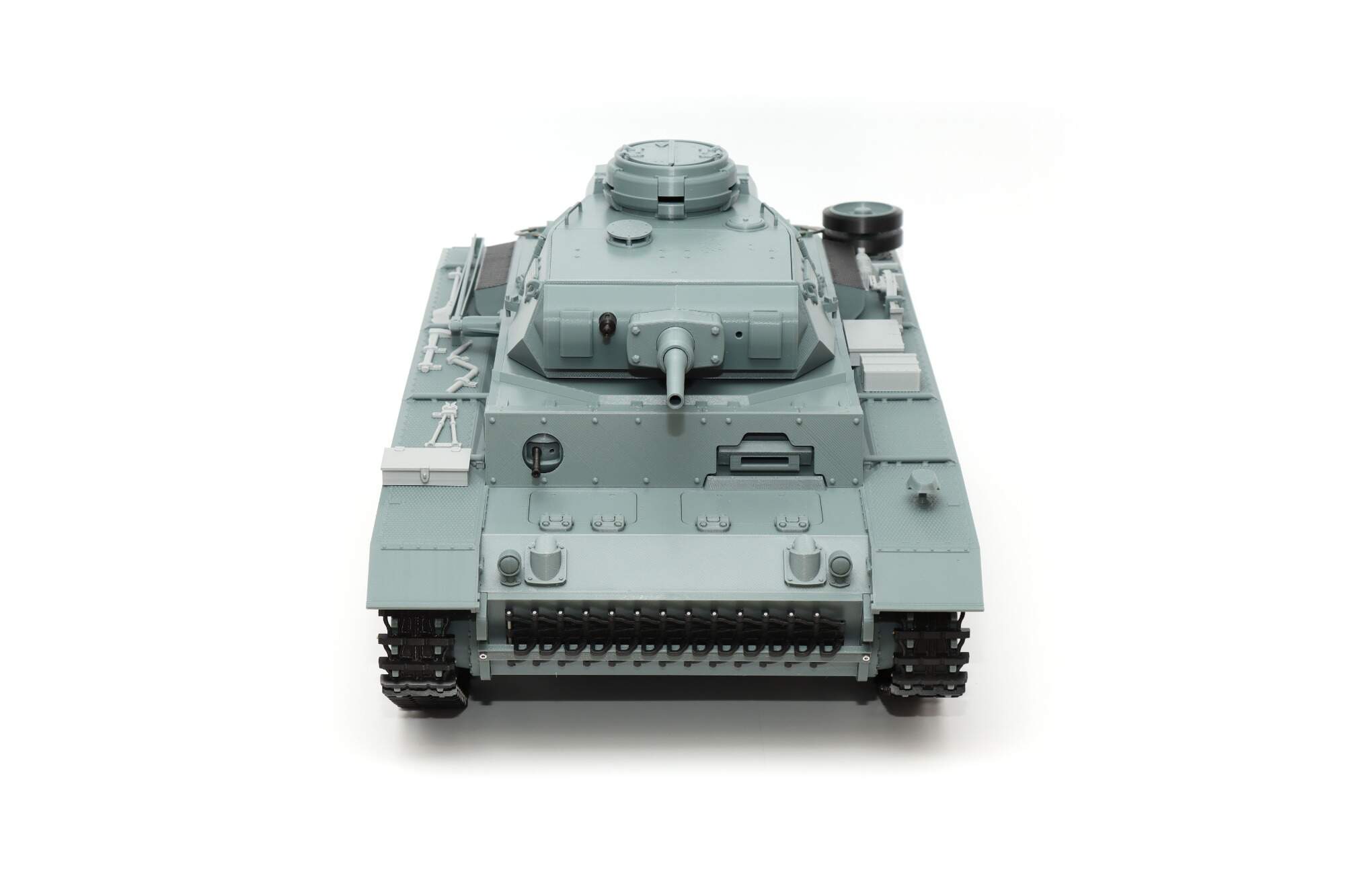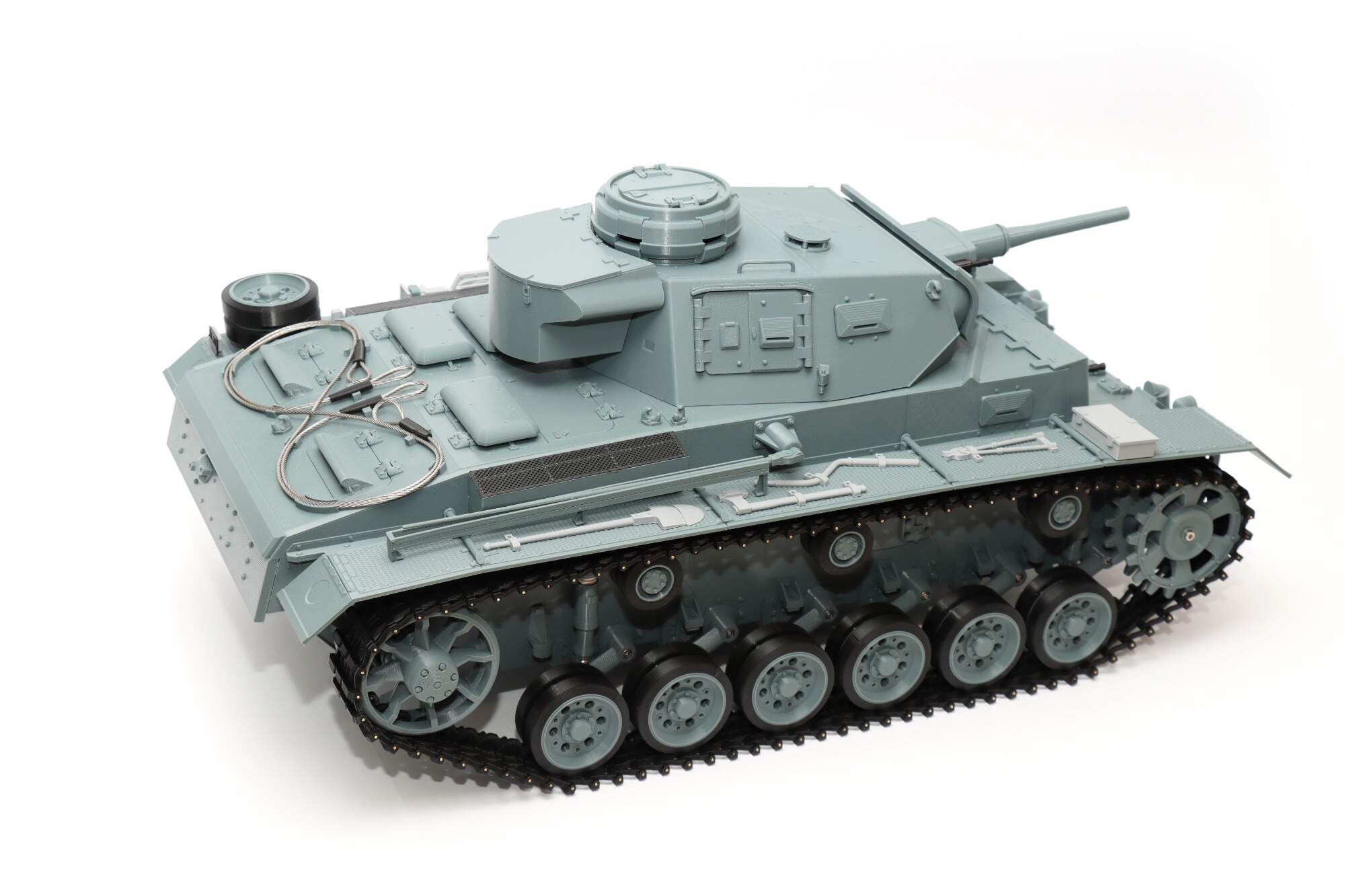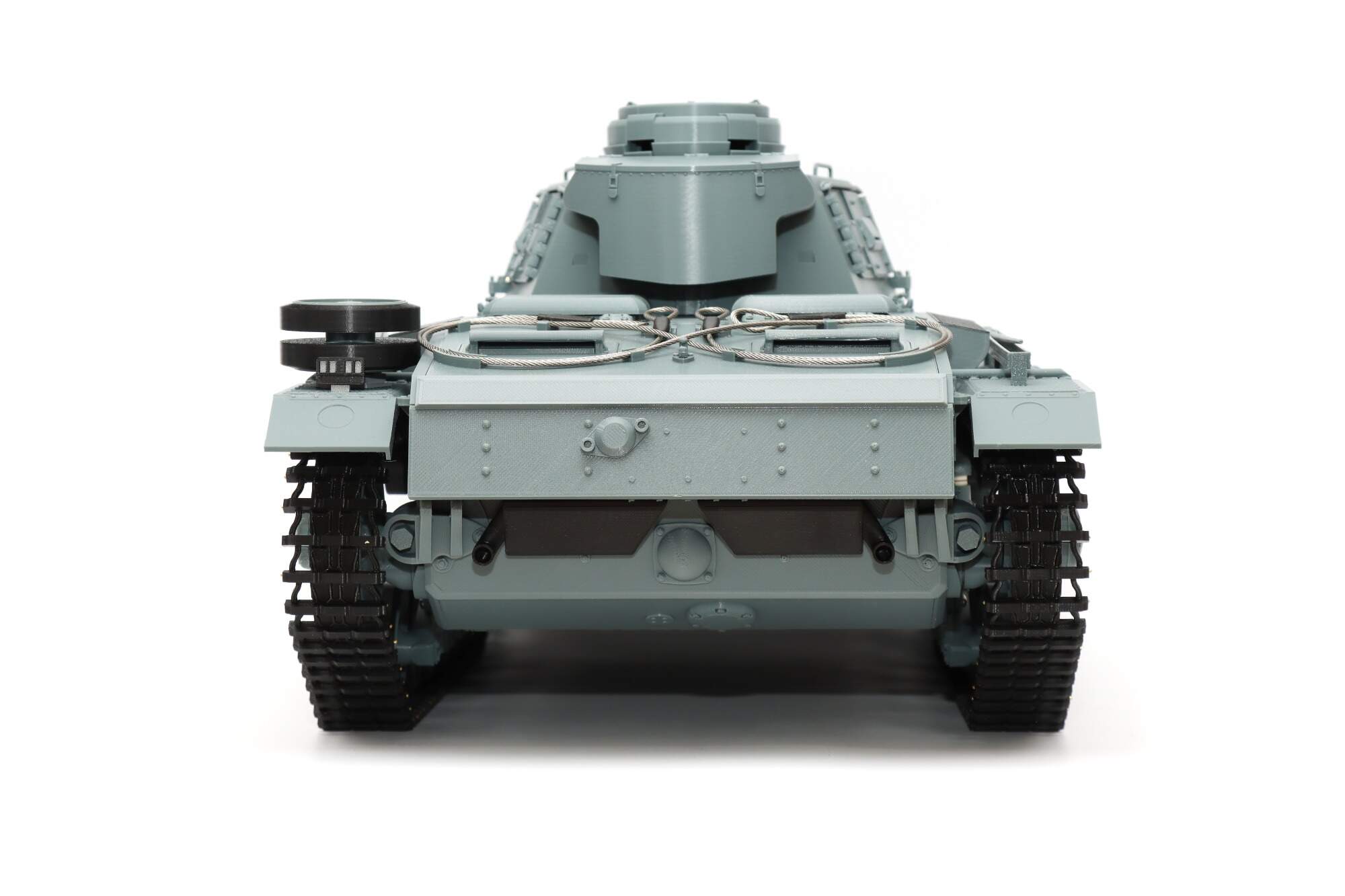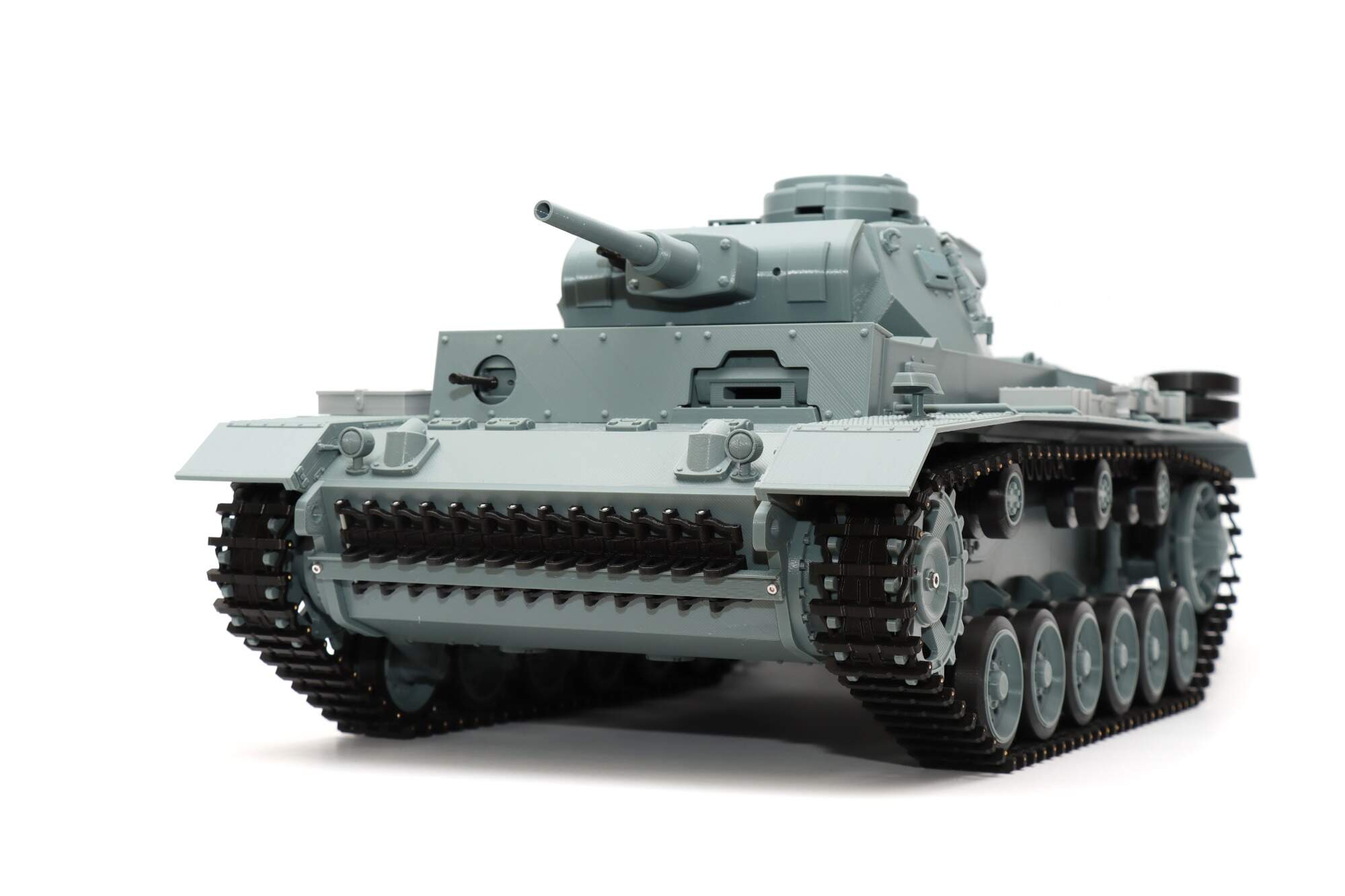 ---